Let's Meet the Owner ~ Elena
"
My name is Elena and I love creating flowers and hair accessories inspired by Vintage fashion.
Since the early years of my childhood, I have been watching and helping my mother, who was a passionate dressmaker. I started to make dresses and accessories for my dolls and very soon was making my own clothes. "
" I have been inspired to create hair pieces for my darling daughter, when I
couldn't
find anything pretty for her beautiful hair. Following this, I started to make items for friends and family. This led on to the design of my first collection for girls, which quickly evolved into Occasional pieces. I started receiving orders for Bridesmaids and Flower Girls. In 2012 I designed my first Bridal Collection at www.fancybowtique.co.uk ."
" My Fancy BOWtique Bridal Couture collection is inspired by the past eras. I use professional millinery tools and techniques to delicately hand press each petal of a silk flower. I then adorn it with a freshwater pearl or vintage jewels. I use luxurious fabrics, such as lace, silk and chiffon to craft the most exquisite and original headpieces that will never go out of style. "
" With exquisite tiaras, pearl jewellery and bridal accessories, Fancy BOWtique Bridal Couture caters for the bride, bridesmaids and flower girls.
"
From Elena @ Fancy BOWtique Bridal Couture
Fabulous Finds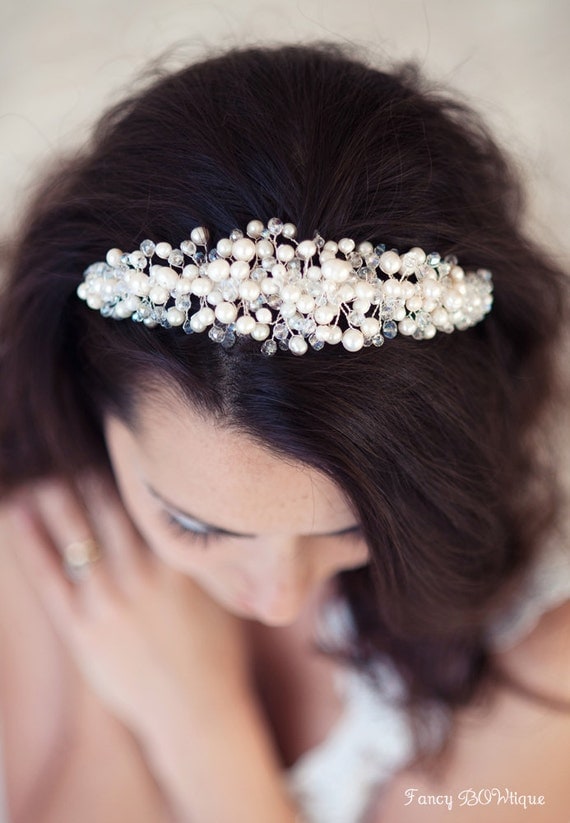 Wedding tiaras, Pearl Bridal Tiara, bespoke bridal headpiece, luxurious Bridal headband-Anatolia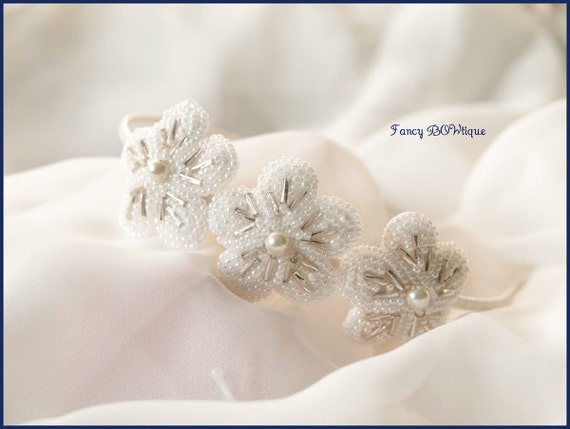 Esmeralda Bridal hairband-beautiful beaded flowers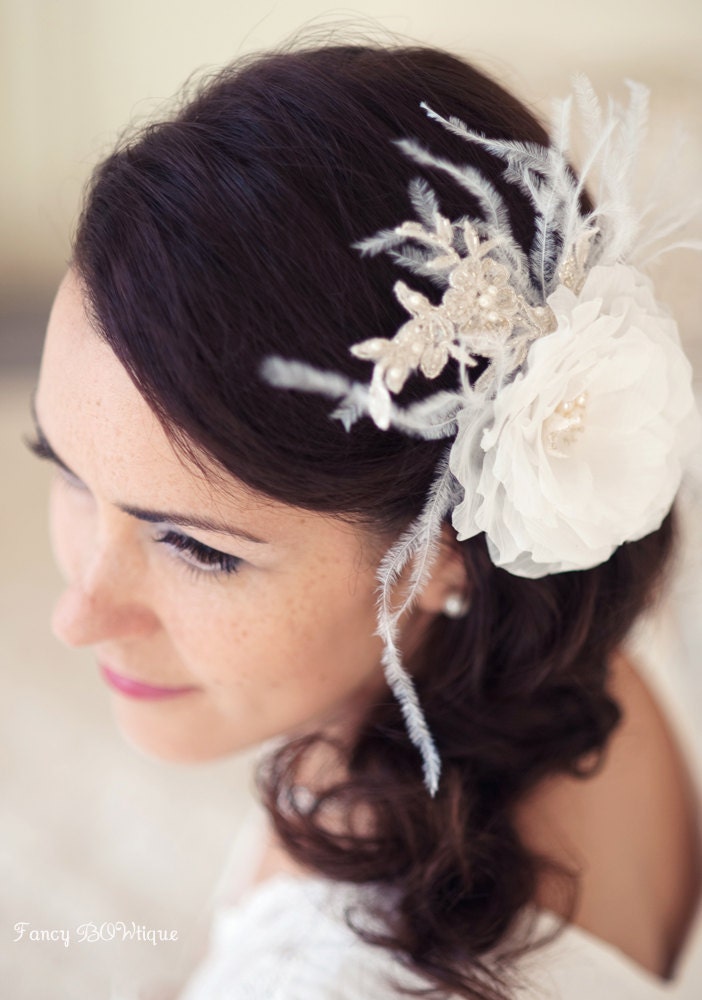 Bridal hair flower, bridal feather hair accessory, vintage wedding hair accessories, bridal hair piece-Margo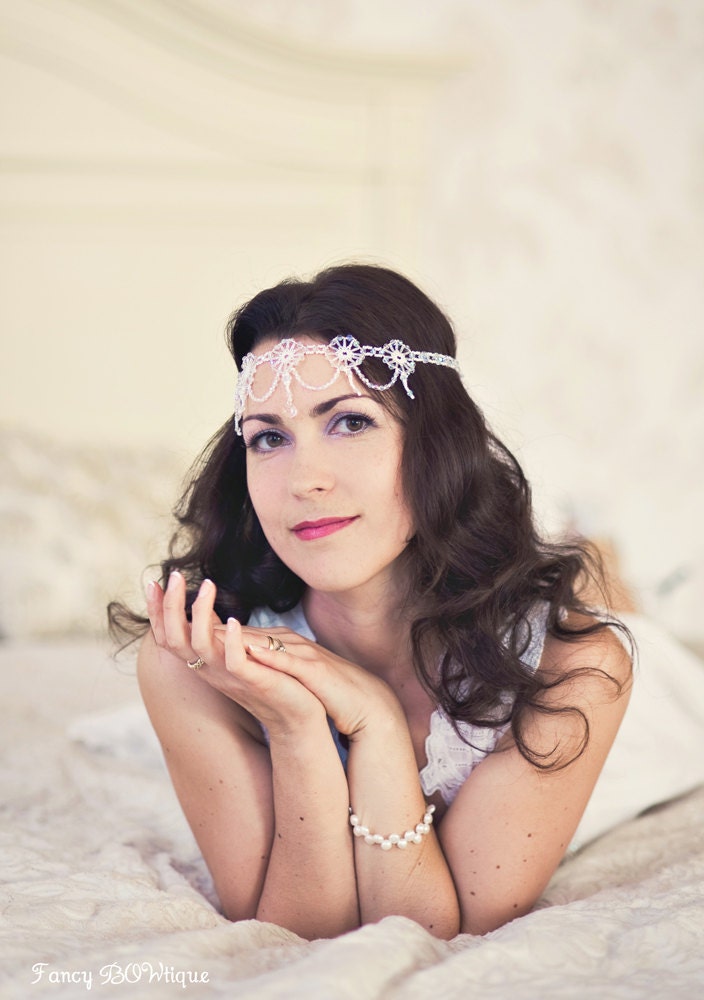 1920s hairpiece, 1920's bridal hair pieces, flapper , art deco accessories,vintage wedding hair accessories, vintage weddings-Alexandra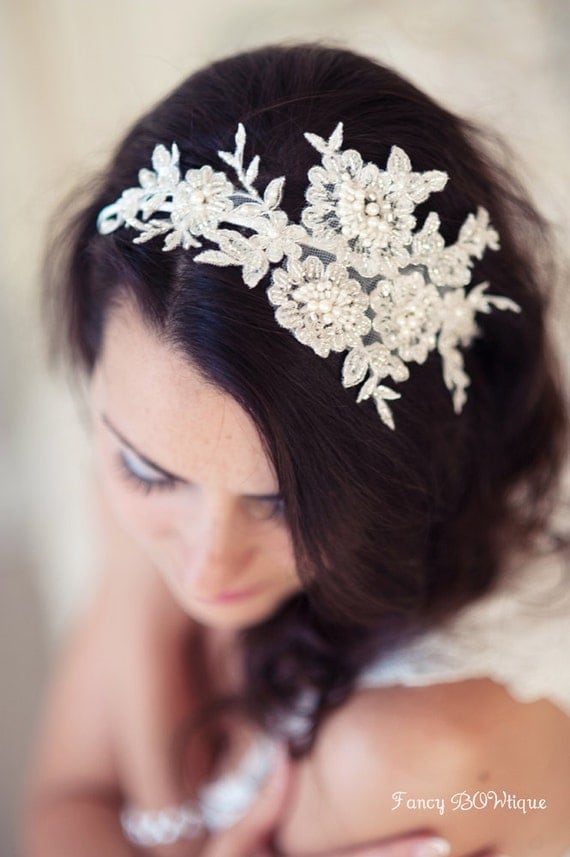 Floral bridal headpiece, lace headband, whimsical headband, ivory bridal fascinator-Florence
Connect with Fancy BOWtique Bridal Couture :
If you also have a Store/Business and you want to share your story with us, simply send us an email today and ask for our Media-Kit
J